Denver Premium Marijuana Delivery
| | |
| --- | --- |
| Monday | 3:30 PM — 12:00 AM |
| Tuesday | 3:30 PM — 12:00 AM |
| Wednesday | 3:30 PM — 12:00 AM |
| Thursday | 3:30 PM — 12:00 PM |
| Friday | 3:30 PM — 11:00 PM |
| Saturday | Closed |
| Sunday | Closed |
Call or Text
303-249-1107
10% off for Veterans and Disability Everyday!
W.O.W Radius
 
Denver Marijuana Delivery Dispensary Service- in Denver strives to be the finest delivery service around. We are a delivery service at your door step should that be at home, work, bar or even at a hotel. Feel free to shoot us a text or call anytime. Text time is usually 5-10 min or feel free to email or comment on Facebook we will always get back to you!
Click for menu to view menu, or click above on view full store items. Wax, edibles, shatter, flower and of course smoking accessories.
Placing a order is simple fill up cart check out full submission form with address,name,notes for hotel room or needing change helps speed up delivery process. (No need to register anywhere). Or you can always check out cart items pick what you want and send via text at 303-249-1107
Packaging
All our products are delivered in state compliant child proof marijuana containers. To ensure that your compliant with safety laws and not receiveing an open container ticket. The same as alcohol open in a car.
Weed On Wheels Medical Marijuana Dispensary

on wheels

is here to answer any questions via text, call or email If your unsure please dont hesitate to reach out.
Also make sure to check out our blog in the menu links. Also at the bottom is links for Google +, Facebook and Twitter. check out and like for a chance to win prizes and check specials for new deals and strain info. We have the highest quality Marijuana delivery has to offer. This definitely is the best stuff around all day and night long!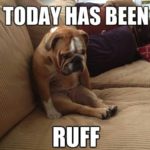 We started this business because we realize everyone wants to enjoy Colorado's marijuana but can't because of car issues, medical issues, or just vacation issues. We want you to relax wherever you are, while we take care of you every time we promise.
 Typical delivery time is 30-45 min depending on time,weather, day and deliverys ahead of you. From 4-6 Monday threw Friday traffic can exceed hr or more.
Delivery Fees and Payment.
No delivery fees ANYWHERE GUARANTEED. (Minum order of $100.00 to current locations due to lack of calls. (Castle Rock, Centennial,  Boulder,Brighton,Littleton  and Parker still no extra fees) Only payment option available is cash on delivery only.
Our Guarantee 
If you don't like the product when we arrive you keep your money for another delivery service or dispense, so what are you hurting to check us out our name don't lie when you see the buds wow is all we hear! Don't waste time at dispense all our choices will make you feel so much better about enjoying you time a little more.
Reasons for delivery
Wait at home not in line.
No one will see you and make a awkward moment.
Discrete we never show up with marijuana branded clothes or cars.
Have professionals that help you pick the perfect strain every time.
Medical grade marijuana for recreational users to enjoy all Colorado has to offer
Edibles are medical grade
Wax is medical grade
Cause marijuana delivery is what we do.
Traffic
Celebrity/Famous (you know who i am talking about)
Time
Kids
Work
Open late Dispensary
Dispensary close early
Medical quality Marijuana always even rec users!!
Text or call: 303-249-1107 for any questions or pre-orders
or Order Online

Thanks WOW Team! Denver's #1 Medical Marijuana Dispensary delivery service.
If you need help to place a order
Text or Call 303-249-1107 for fast service